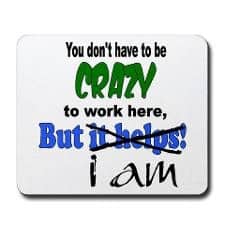 Some people find they need a routine to carry them through a crisis. But the general rule of thumb when facing divorce is that you should take leave from work to gather yourself and even 3 or 4 days will do.
Not only will you need this time to be alone to think, but you'll need privacy to do so.
The comfort of routine is one thing, but be wary of throwing yourself into work as a distraction too soon. When you do go back to work, there are some tips which are helpful!
General tips:
It's very common to feel foggy and unclear during the first few weeks of a divorce, as your mind is preoccupied with feelings. It's therefore a good idea to write down all action points and notes from meetings so that you have a reference. Pay special attention to requests being made of you. Write everything down.
Ensure you communicate clearly about what you are willing to take on and what time frame you can commit to for those outputs. Add on 30% to any deadlines as you won't be your usual, productive self.
Make a point of taking a lunch break each day for a few weeks. Leave the office and take a walk. It's important to take time out when you're under severe stress.
To remain calm at work drink a great deal of chamomile tea and use Rescue Remedy drops on a regular basis.
A great way to remain calm and focused at work or to relax when heartbreak threatens to overwhelm you is to listen to the naked divorce Break Up Reboot. It's a 26-minute audio recording (perfect for your lunch hour) designed to refocus your mind and realign the Neurochemicals in your brain. Listening to it every day for 21 days will dramatically increase your healing process and make you feel good about yourself again. You can download your complimentary Break Up Reboot today at: www.nakeddivorce.com/Book.
If possible, don't discuss the details of your divorce with your colleagues. Even if they're good friends, discuss details outside of work and only with those you know will not make your divorce the office gossip of the day. Having the details of your divorce batted about the office will only add to your stress.
Be selective about who you tell about your divorce, even if it's outside of work. Avoid crying sessions with your colleagues at a bar. I know that it can be delicious to win the sympathy vote, but this strategy is not easy to come back from. Once they feel sorry for you, they will always feel sorry for you. This could therefore count against you if you are looking to climb the corporate ladder later on.
Stay tuned for part II…
If you enjoyed this post, I'd be very grateful if you'd help it spread by emailing it to a friend, or sharing it on Twitter or Facebook.
With you in service



Book a Clarity Call for any divorce or break up support you need,