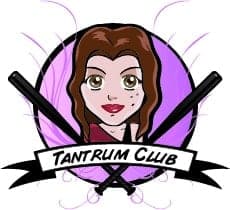 Time to throw a tantrum!
Ever since many generations ago women have been told to be polite, ladylike, calm and collected and to rise above and push through in the midst of every struggle. But what is pushing through?
Some people are content to spend hours rationalising whether their anger, frustration or sadness is constructive in their attempts to be "emotionally intelligent" or "enlightened". For these people, it's all about being more peaceful.
In our quest to not explode from the stress which occurs in our daily lives, we step over all the things which annoy us and swallow our anger and frustration in our attempt to not be written off as overly emotional, dramatic, or — dare we say it — "unreasonable".
There have been several books on the topic of rationalising away our emotions and how everyone should just practice being a little bit more reserved or peaceful in life. Yet research by renowned scientist Dr. Candice Pert, Ph.D., has shown that our brain and rational mind cannot control our emotions.
Swallowing back your emotions in all the things that happen every single day as compared to actually feeling those emotions and having a right to your emotions is causing an epidemic of stress-related illnesses in the UK. Your fatter bum, stress lines on your forehead, general morose feeling of resignation and even your feelings of gloom are to do with the fact that you are so damn suppressed.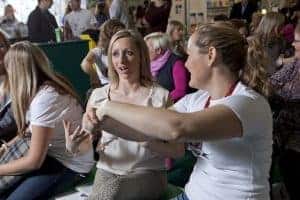 If you suppress your anger, your frustration or your sadness, you also suppress your joy, your happiness and your fulfillment.
As human beings, we don't necessarily have a 'dial' to enable us to only express the emotions we would like to express. More often than not emotions just present themselves, and if you ignore or suppress them, you kill off pieces of yourself in each moment you choose to rationalise an emotion.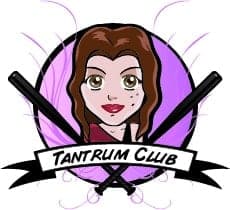 So what is Tantrum Club?
We've had a crazy idea and it has been a massive success: Tantrum Club.
Tantrum Club is a club for women to release their emotions in an awesome way and in a healthy environment. We do all kinds of activities: scream, shout, rant, rave, jump up and down like lunatics and take to bashing the living daylights out of sandbags and blocks of ice with baseball bats!
Basically, we have a fantastic time while releasing all the things that have been waiting to explode. It's a place to let your emotions out, and gives you the opportunity to express yourself. We understand that we are much better off for it once we are all raged out!
Expressing one's emotions in this way can be cathartic, and, provided you understand what happened afterwards, it's a great version of expressing your emotions as compared to trying to rationalize them.
Research has shown that anger management therapy focused on talking about your anger vs. just expressing it in a healthy ethical way is not as effective.
Depression is just long term emotional suppression.

As the saying goes, "It's better out than in." That couldn't ring more true; we can't recommend enough how Tantrum club is an awesome way for you to be you. Come have some fun with other women in exactly the same boat. Come and let loose!
Tantrum Club has been a massive success with features in the national press, including a great article in the Mirror. [Here is the link: www.mirror.co.uk/news/real-life-stories/tantrum-club-new-anger-management-1382053]
Join Tantrum Club and find out what it's all about.
Women all around are going crazy (literally!) for this idea and great day out with the girls. There are events happening all around London. Each one is an opportunity to find your voice once again.
Be welcomed with support while you throw your tantrum. You deserve it. Check out www.tantrumclub.com and read up on the science behind it.
It's not just fun; scientifically, it's a great idea too.
If you enjoyed this post, I'd be very grateful if you'd help it spread by emailing it to a friend, or sharing it on Twitter or Facebook.
With you in service



Book a Clarity Call for any divorce or break up support you need,